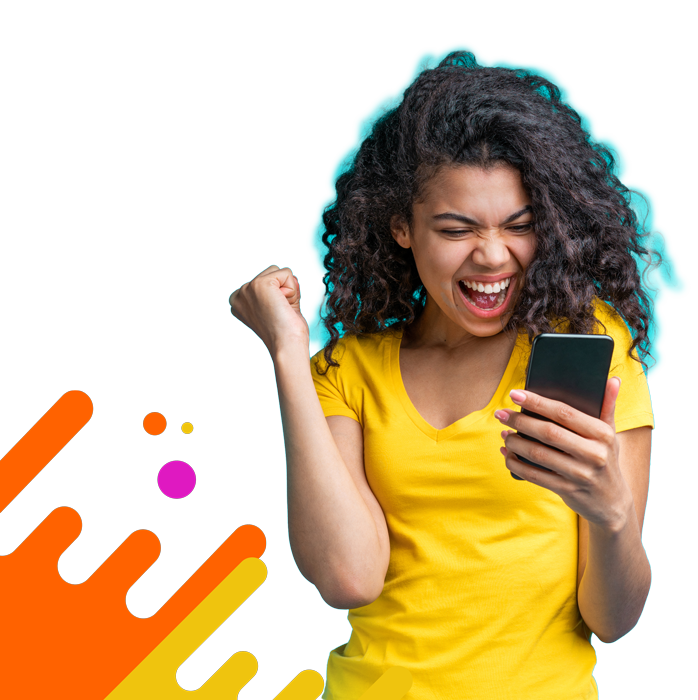 Companies are searching for a way to engage and connect with the upcoming workforce. Putting your hours in and collecting a paycheck just doesn't cut it anymore. We are challenged to look at our generational workforce and meet their needs differently.
The emerging workforce is looking for purpose, but they crave structure and rewards. Long gone are the days of annual performance reviews.
Growing up in world where feedback is instant, the modern workforce expects nothing less in the workplace. They are excited by technology and want to show their own creativity and personalization.
Heyday Now provides employers with a solution to meet the emotional needs of their employees, while achieving the business needs of the employer. It is a win-win solution!
Troy Thomas
COO, HEYDAY NOW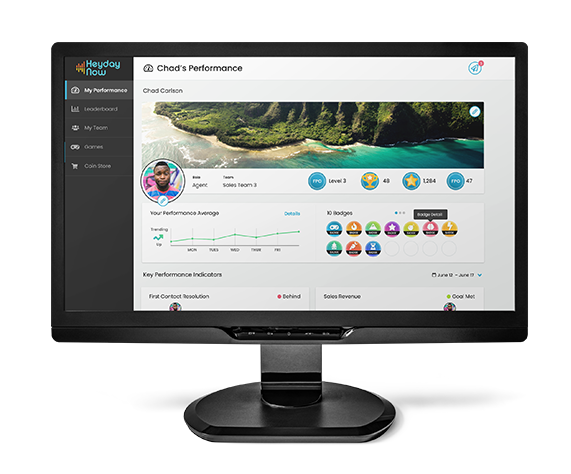 You've heard the buzzword, but what really is Gamification?
Heyday Now uses interactive software similar to video games or online challenges to measure and report employee performance in a fun and competitive way to drive performance, engagement, productivity and improve retention.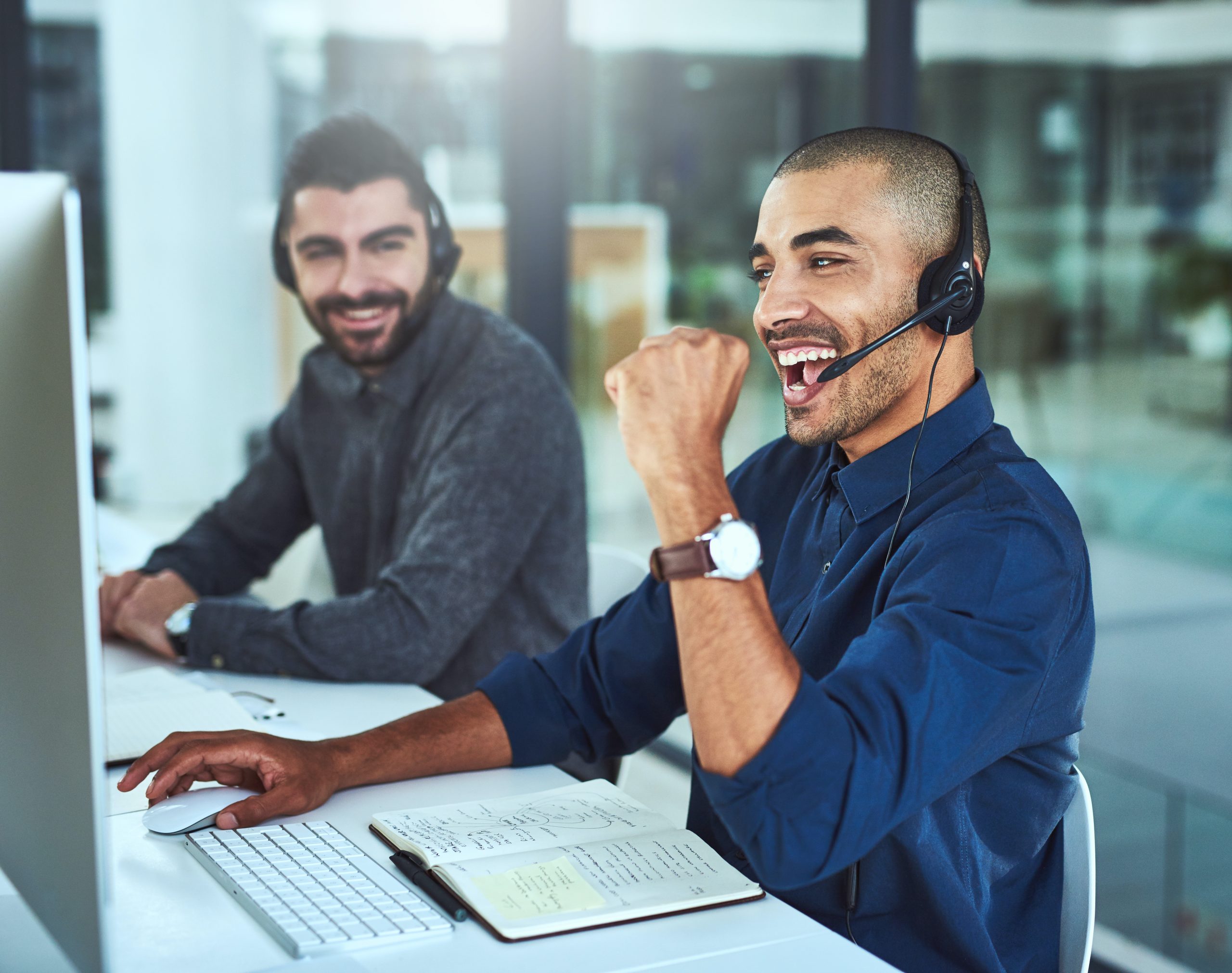 Heyday Now is a robust performance management web application—gamified—that is geared towards the heartbeat of any company – the customer service and sales teams.
Gamifying your metric goals improves engagement by challenging the users to beat their opponents and earn rewards. Rewarding the reps when they meet a goal or win a challenge incentivises users to do better than average.
Setting and achieving goals is easier than ever!
Employees don't fail to achieve goals because they don't want to succeed or because goals are too hard or unrealistic. The truth is most employees fail because they don't have a clear understanding of the goals themselves, and they don't know where to start! Heyday Now showcases goals and KPI's in a way that simplifies the expectation and clearly defines manageable steps to success. In fact, employees can be an active participant in setting their own goals, by using leaderboards to gauge their own performance, joining weekly or daily challenges, or earning rewards and recognition based off their own performance.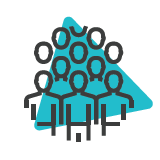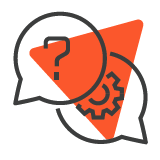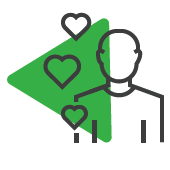 There is something for everyone with Heyday Now!
Whether you are trying to get your new hires onboarded, continuing education for the masses, or adding a little spark in your employees with tenure, Heyday Now gets everyone involved!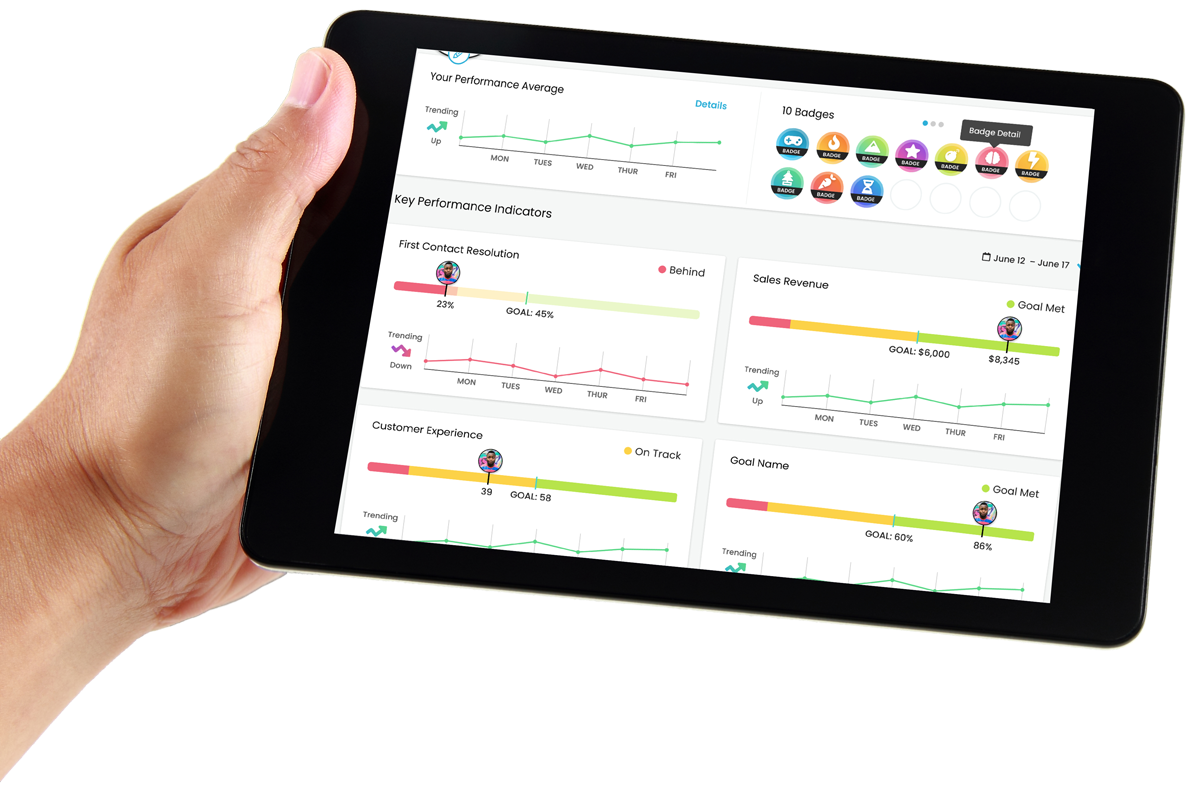 The Heyday Now application provides specific goal-driven challenges and games for work teams.
Agents or managers can instantly create new games for specific groups of employees to keep their key metrics up and drive workforce engagement in real time.

Average after call work time
Completion of training courses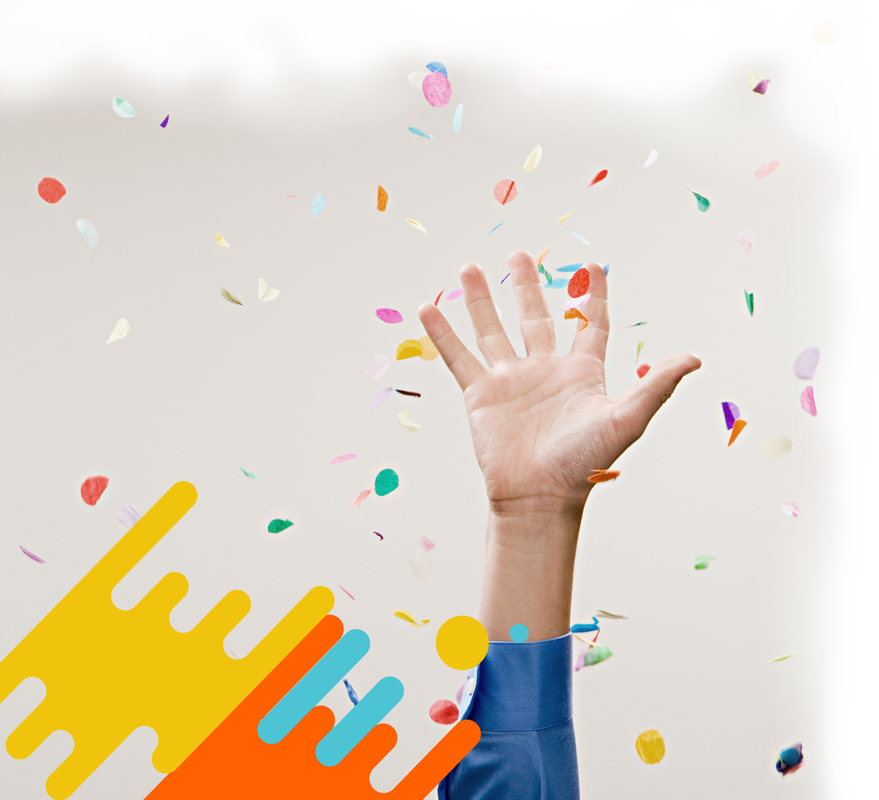 Rewards
Rewards are customized by you based on what really motivates your team.
What's in it for me?
While monetary rewards still hold their weight in motivating employees, we are seeing a rise in social recognition, a feeling of adding value, and a sense of recognition of contribution to a team.
Heyday Now offers a variety of ways for employees to win! The software is flexible to be customized where employees can set their own goals, compete against themselves for consistent improvement or earn rewards or points by completing daily or monthly training assignments.
It can also be customized to drive performance by creating a healthy competitive culture. Partnering on individual and team challenges keeps the spirit of competition alive while also providing opportunity to feel the power of teamwork. Not to mention the Team Manager or Team Lead gets to revel in the glory of a win as well!
The core belief of Heyday Now is unlocking employee potential by emotionally engaging employees in their work.
We provide the ability for employees to have a clear understanding of expectations and give them the tools and resources to achieve their goals, partnered with rewards and recognition when they do so.
By providing transparency on their individual performance and the performance of their coworkers, a feeling of trust and fairness can be achieved. Quantitative measures are the key to success. These are metrics based off numbers, percent's, equations and are not susceptible to interpretation. This creates a sense of fairness, and equality.
By providing a way to motivate employees with clear goals, positive outcomes, and emotional engagement, the employees go above and beyond to perform and in return feel a greater sense of value added, receive recognition for their success and feels driven for continued success.
Don't forget the customer wins too!
Engaged employees tend to work harder to meet the company goals and objectives and customer satisfaction is a key element to this. Engaged employees are happier, which also translates into happier customer interactions. Engaged employees also tend to be more proactive in problem resolution, more knowledgeable to answer questions and more willing to go the extra mile to deliver a great experience.
All employees have opportunity to win. Not just the usual "top performers"
Employees reported a higher sense of value and appreciation from their employer
A feeling of connection to the KPI's and how they directly impact them
Have a feeling of adding value
Earn rewards for their accomplishments
There is something for

everyone with Heyday Now!
Whether you are trying to get your new hires onboarded, continuing education for the masses, or adding a little spark in your employees with tenure, Heyday Now get everyone involved!